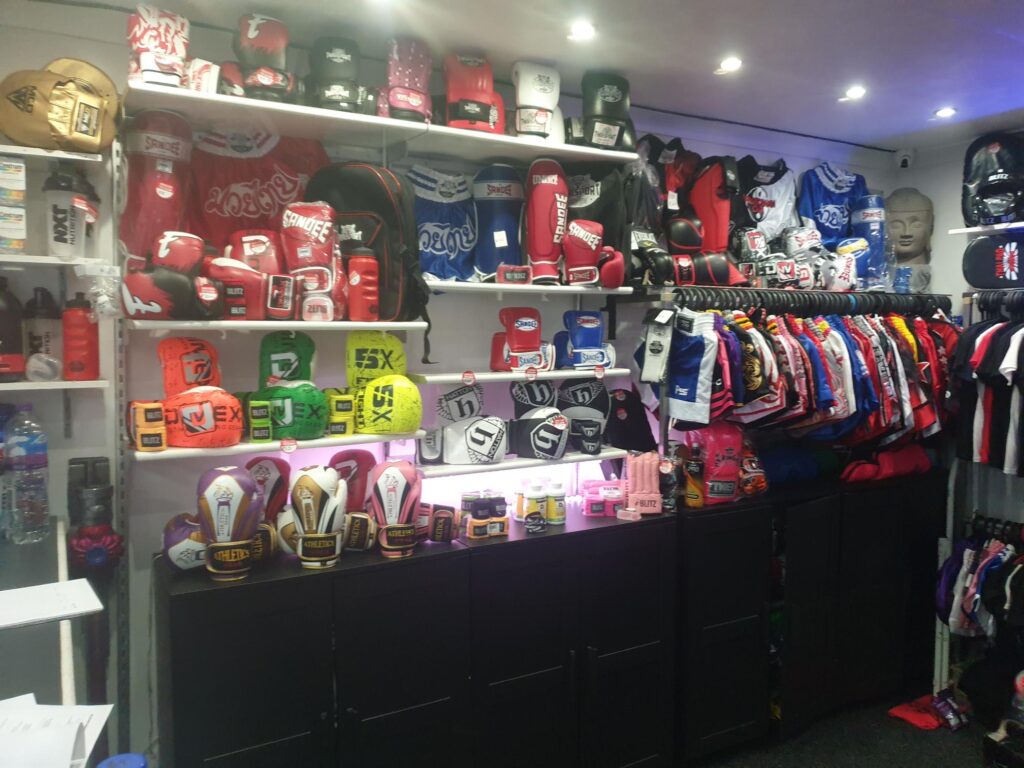 Let's talk about the benefits so you can make the right decision and buy with confidence. Our unique well equipped onsite shop provides affordable attire you can try on at the gym to ensure it fits well – e.g. making sure shorts are good to move and kick in or boxing gloves are safe and the quality is right.
Don't make the mistake of buying your equipment or clothing online as its more often than not poor quality and incorrect sizing. We know what will be the perfect fit for you and you can try before you buy.
We also offer value for money brands and offer these to you at internet prices or less.
We encourage you to purchase your martial arts goods from us at our shop within the gym, reason being fitment, safety, quality, the correct size for your weight etc & we appreciate you shopping local and supporting our business at this time as we stock only renowned and established brands. Our supplies are rigorously tested to provide you with the safest and most durable products.
That's why we sell specialist and approved martial arts equipment by leading brands only to our customers.
Take a step into our merchandise shop & you'll see what fits.