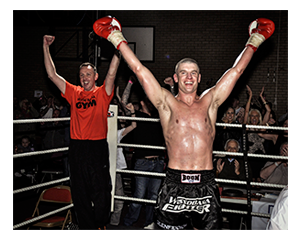 Whether you want a novice fight or to become a professional fighter, join our gym NOW. You can compete at junior or senior level and we can have you fighting as soon as you are ready – locally, nationally and across the globe. There is no gym or fight camp locally that can match our set up and connections– we are one of the biggest and best in the UK. We have the experience and title holders to back this statement up so don't be fooled by poor copies, if you've seen the rest then come and train with the best.
The Wossobama Fight Team has won more than 50 titles now at Scottish, British, K1, European and now world championship level. For example Ally Smith – Wossobama Figher – is a double World Muay Thai title holder; he has trained with Alan Currie since he was a junior. Ally is the manager of the Ayr Wossobama Gym and has developed quality training structures & programs to share his success with every martial artist at the gym.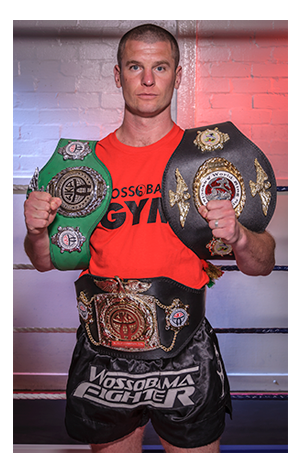 Two World titles and Two European Titles so far for the gym is 100% proof our
system of training works – GUARANTEED.
Ally Smith
Wossobama Fighter
WKA World Champion
WRSA World Champion
(Multiple Title Holder at Scottish, British, European, K1 and World level)
Stevie Brown
Wossobama Fighter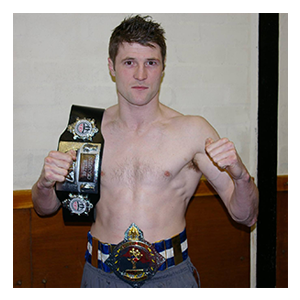 Former WKA European Champion
(Multiple Title Holder at Scottish, British & European level)